Tenuta Mastro Francesco, with its charm and charm, returns to surprise in style!
Manila Grace, a well-known Made in Italy fashion brand, in fact, chose the beautiful structures of Tenuta Mastro Francesco and made them the ideal background for the new MANILA GRACE SS21 - Back to the Origins campaign, with the kind collaboration of a star of excellence: Elena Santarelli!
This is what comes from the women's weekly "Grazia Moda", whose article explains in an exhaustive way the true reason for the choice of our locations, the reason why our wonderful Mediterranean landscape was chosen.
"Back to the Origins" represents the Manila Grace woman's need to rediscover herself in the little things, to rediscover her origins and be amazed by the small details that make nature immense and extraordinary, just like here, where everything represents the purest simplicity.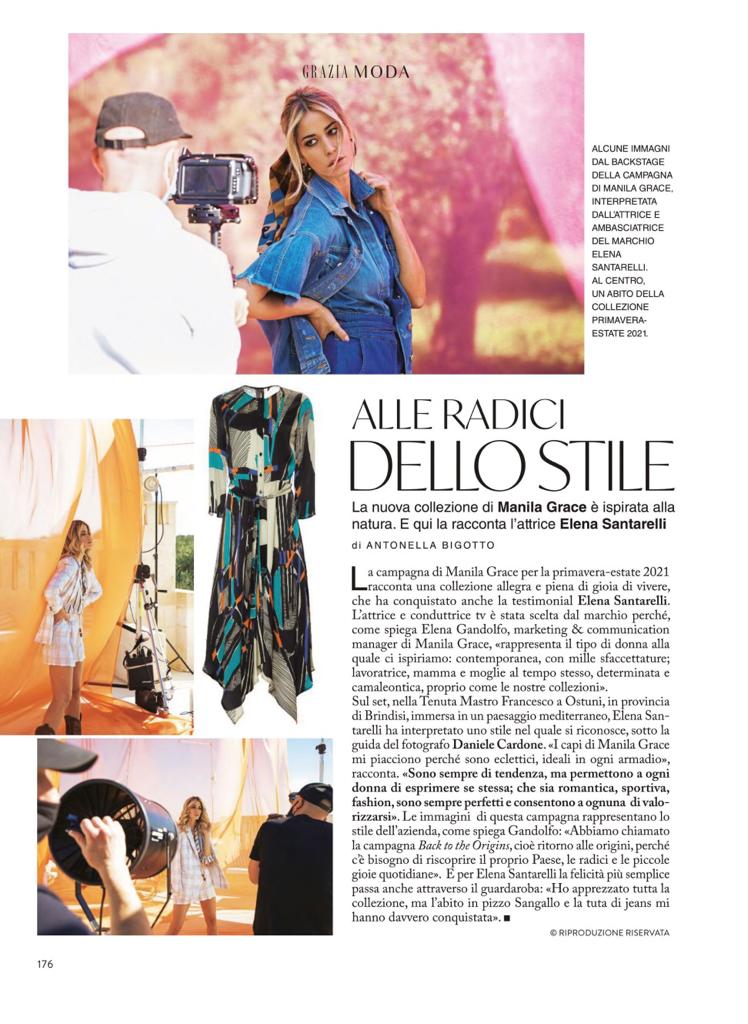 Are you curious to know the places that welcomed the Manila Grace spring? Check availability now and treat yourself to a fabulous holiday in Salento!
Trullo Mastro Francesco: for 9 people, trullo with lamia and private pool
Villa Falgheri: for 7 people, with panoramic terrace and private swimming pool
Antica Pietra: for 5 people, wonderful villa with 2 wonderful private pools (large and small)