Lights, colors, emotions, ancient traditions: Apulia at Christmas is all to be experienced!
A summer destination of excellence for Italians and foreigners, Salento is a place deeply steeped in culture and traditions.
Perhaps less known to tourists, its ancient customs are still kept alive by the natives.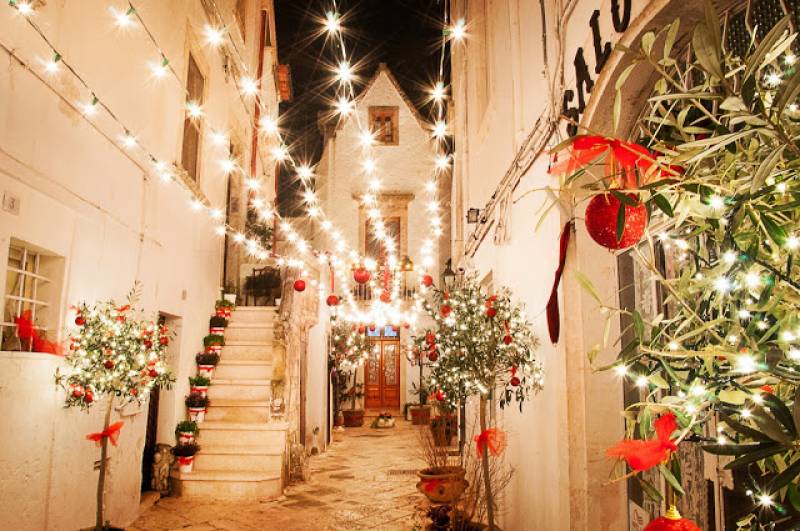 Among these, Christmas is certainly the most heartfelt holiday, it is the period in which Puglia dresses up and, with its ancient traditions, becomes even richer in charm and wonder.
Let's start then and virtually approach the lively streets, to discover what Christmas in Puglia can offer us.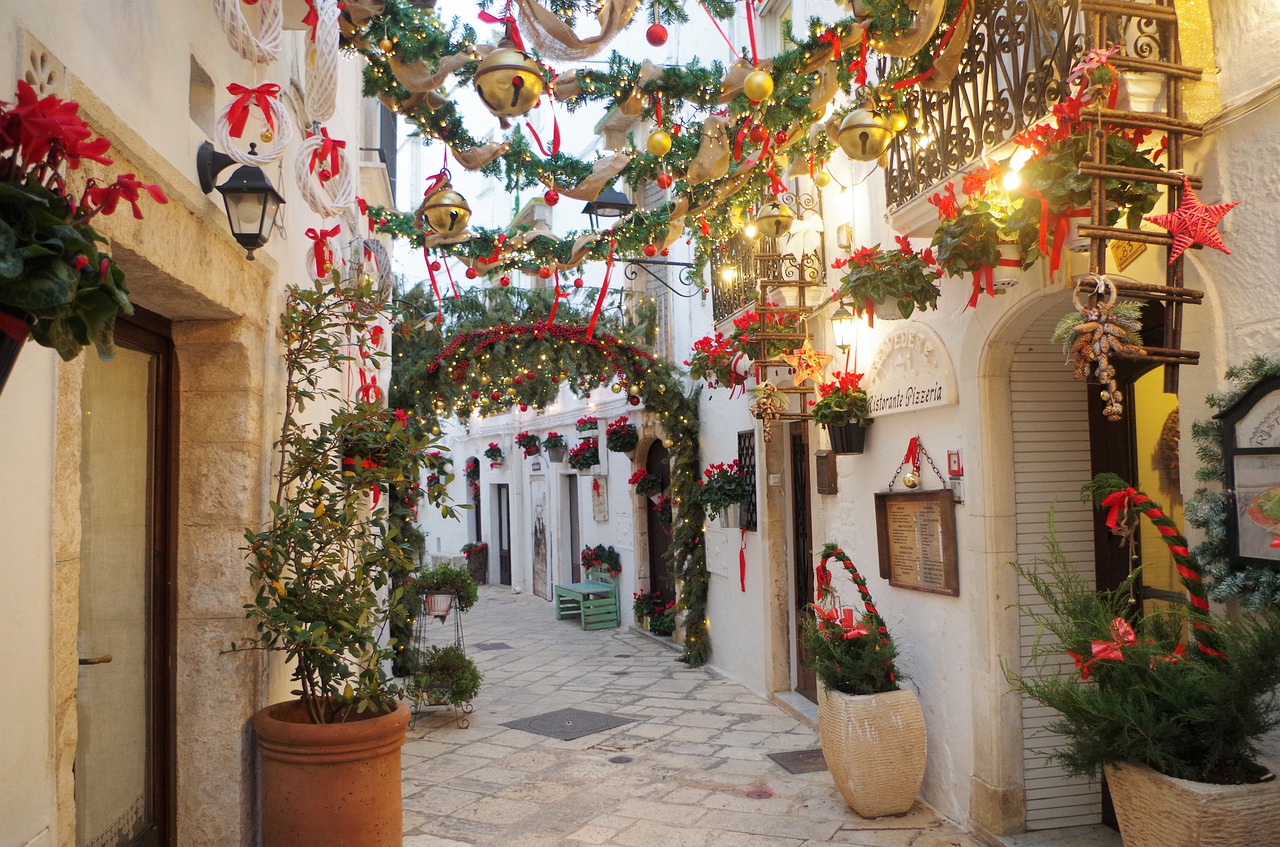 1) THE PAPER MACHE CRIBS
Christmas in Apulia is particularly linked to the tradition of nativity scenes, which has spread in this area since the 1800s, when miniature reproductions of the nativity scene were set up in every family, using natural and artisanal materials.
This is how the crib art developed, then reaching a high degree of artisan refinement with the excellent processing of papier-mâché in Lecce.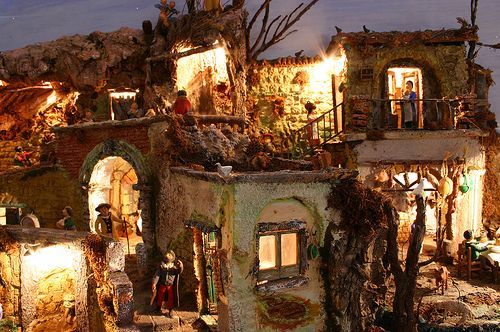 * Papier mache
Strongly linked to Baroque architecture, as well as to the cultural and artistic frenzy of Naples, papier-mâché is a creative and extremely poor method, based on the use of newsprint and its processing techniques are very many.
The artistic nativity scenes have thus become one of the most well-known characteristics of the region, a tradition that has remained until the present day and successfully exported even outside the Apulian borders.
2) THE LIVING CRIBS
Since ancient times, Puglia has been a destination for pilgrimages, as it is considered (thanks to the Via Appia) a strategic point where to stop, stop, rest.
Even today, from Italy and the rest of the world every year many people guided by the faith visit Puglia and its places that are symbols of Christianity.
So, the Christmas holidays are the best time to discover the beautiful historic centers and the rocky soul of the villages of Apulia, reliving the emotions of Christmas in an authentic and welcoming environment. Faith and folklore are combined with the enchanting beauty of the places and offer authentic suggestions.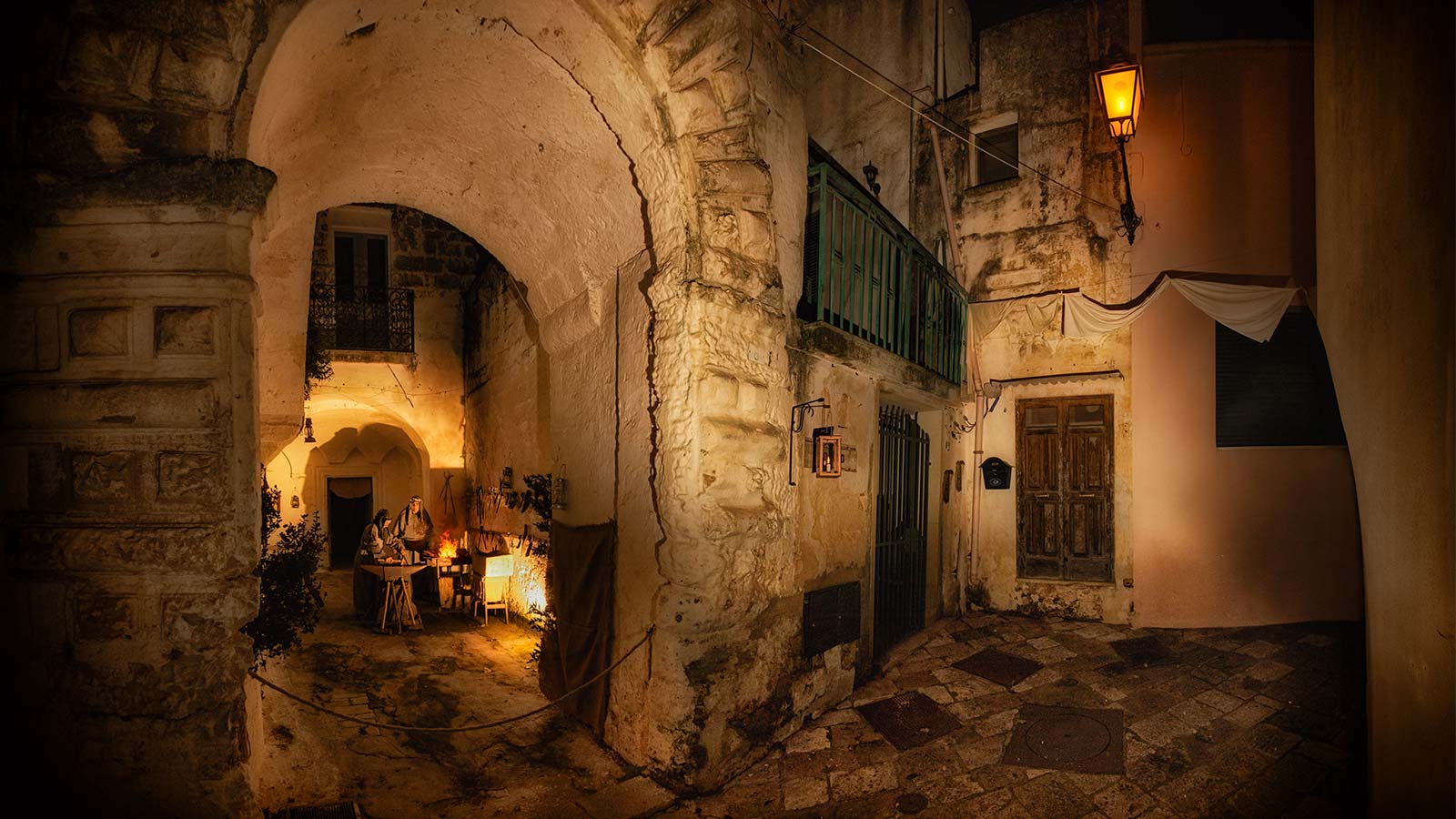 Among caves and olive trees, scenes interpreted with enthusiasm by dozens of figures, alternating with historical re-enactments of the events of ancient Palestine, we rediscover the daily life of the past. Animals, ancient crafts, perfumes, music, objects and tools of the past lead the visitor into a real museum / laboratory, to rediscover the roots and riches of the territory.
3) CHRISTMAS TREE
Studded with colored lights, sparkling decorations and DIY objects, in Puglia and throughout Italy, houses and squares are adorned with beautiful trees.
A curiosity will amaze you: in the small town of Calimera (Lecce), an original ecological tree was created last year with over 3,500 recycled plastic bottles collected by generous residents throughout the year.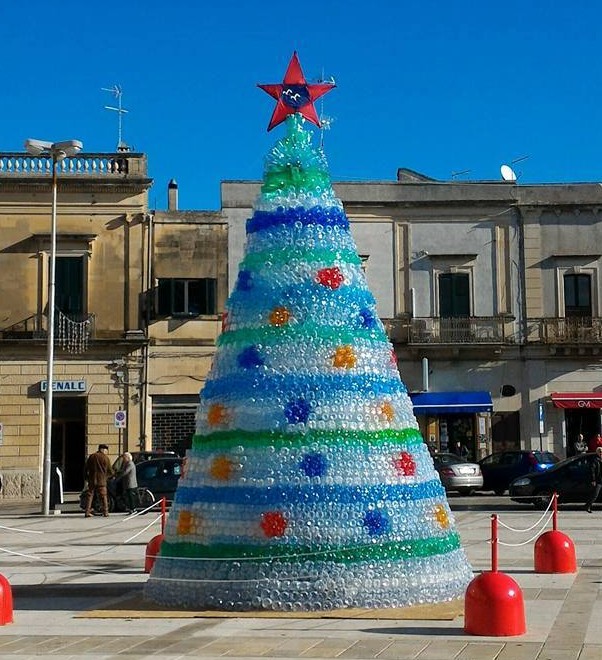 It is certain that the Christmas traditions in Salento concern both the folkloric and the culinary aspects. In fact, its attractions are innumerable but there is certainly no shortage of delicacies on laid and decorated tables.
In fact, Christmas is the time of the year in which the traditions of the territory are rediscovered, they are the result of an ancient gastronomic culture that offers the typical dishes of poor cuisine that have now become true masterpieces of taste.
TYPICAL STARTERS
Potato Focaccia:
The focaccia is a classic of the Apulian regional tradition, unmissable its combinations with the most varied foods, from fresh mussels to sea urchins, from mortadella to buffalo mozzarella, the Apulian focaccia goes best with any ingredient because it is rich in goodness and flavor. There are numerous variations of focaccia, from the classic Bari focaccia to the simple Apulian one, every good cook in the region prepares it in a different way, with a little culinary secret that will never reveal to anyone.
Stewed lampascioni:
It is a typical recipe of the Apulia region where this wild plant grows spontaneously in uncultivated countryside, with a purple flower and an edible bulb, collected 10 centimeters below the ground.
Perfect as an appetizer, the preserves and jams of this fruit made by grandmothers housewives are also delicious.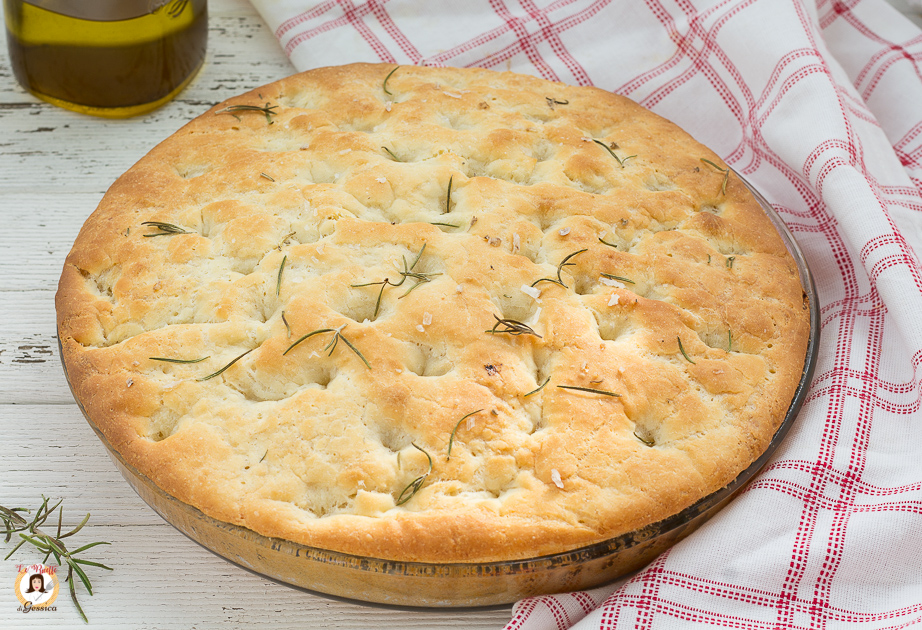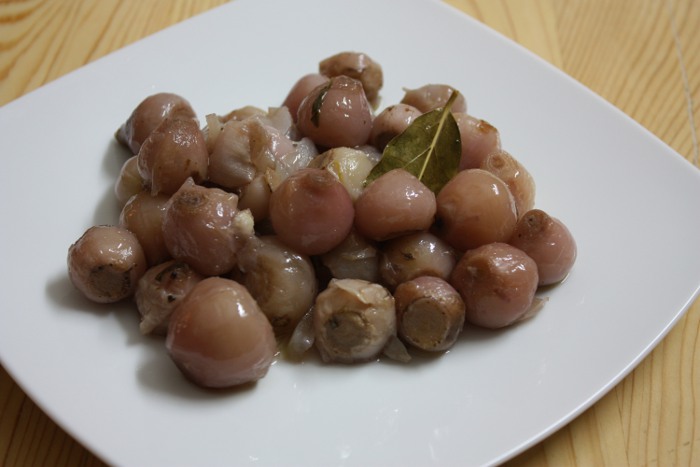 Potato focaccia Stewed lampascioni
TYPICAL FIRST COURSES
Cavatelli with seafood
Rigorously handmade cavatelli with semolina flour, seasoned with a light seafood sauce. A very popular first course in southern Italy, refined and perfect if prepared with the freshest raw materials.
Orecchiette with turnip tops
Perfect recipe of an Apulian doc, it is prepared with turnip greens, a typical vegetable of the autumn and winter season, with an intense and slightly spicy flavor.
For an excellent result of orecchiette with turnip tops, it is essential to cook pasta and turnip tops well, but you must also take care of the quality of the raw materials. It is essential that the pasta has the right roughness and that the turnip greens are fresh and crunchy.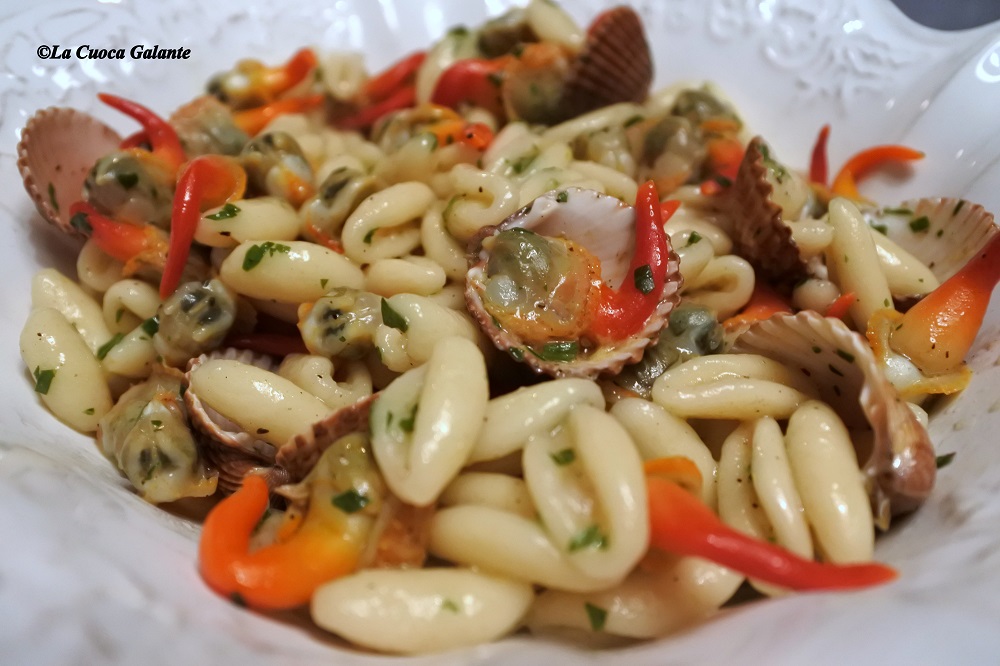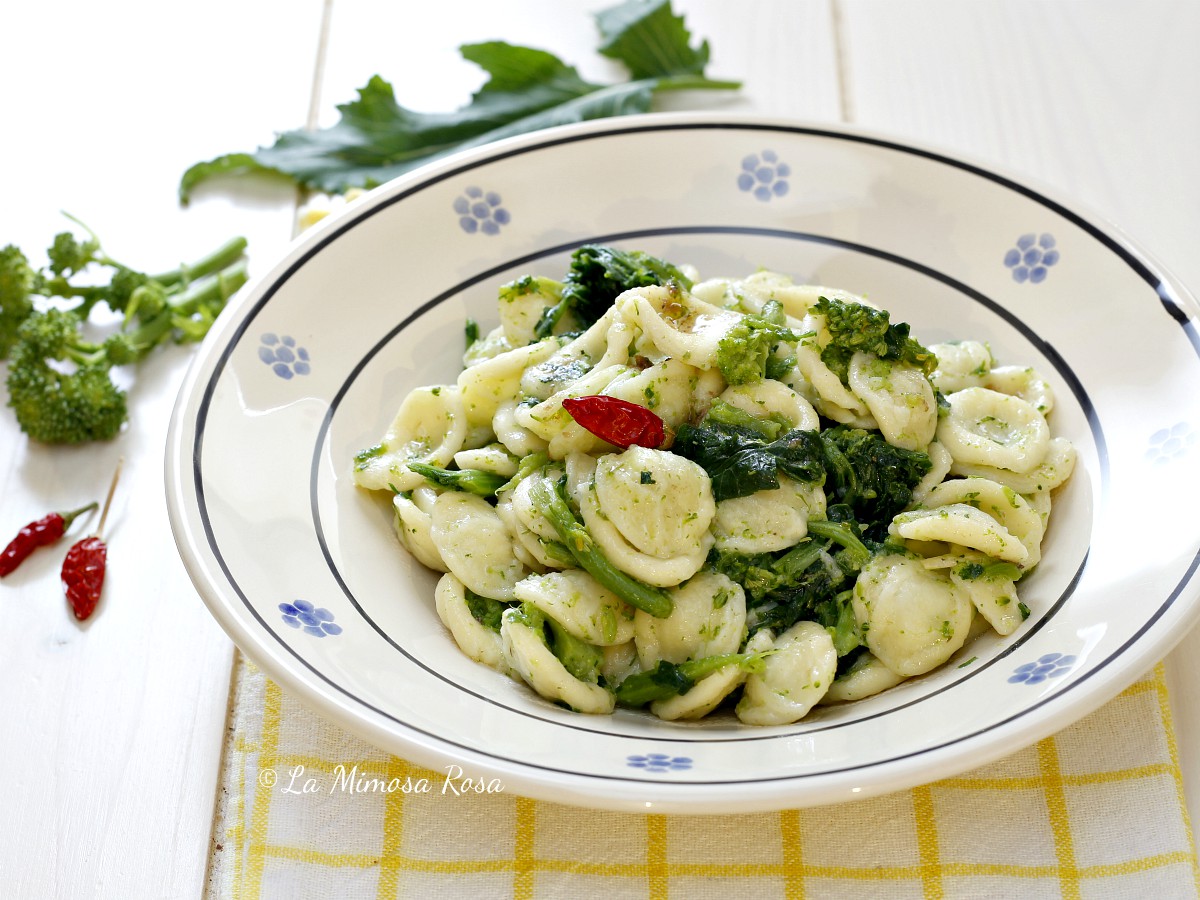 Cavatelli with seafood Orecchiette with turnip tops
SECOND TYPICAL COURSES
Fried cod with batter
An unmissable dish on the Apulian tables, a second course of delicious and easy to make fish.The fried cod can be made by dipping the pieces in a simple batter with water and flour or just flour it.
Baked lamb with Lecce-style potatoes
Meat-based dish typical of Apulian cuisine and, in particular, of Salento.
Simple and quite tasty, its ingredients are an explosion of taste.
At Christmas an unmistakable scent floods the Apulian kitchens and its strong and aromatic taste always makes young and old happy.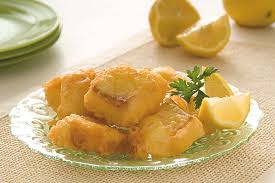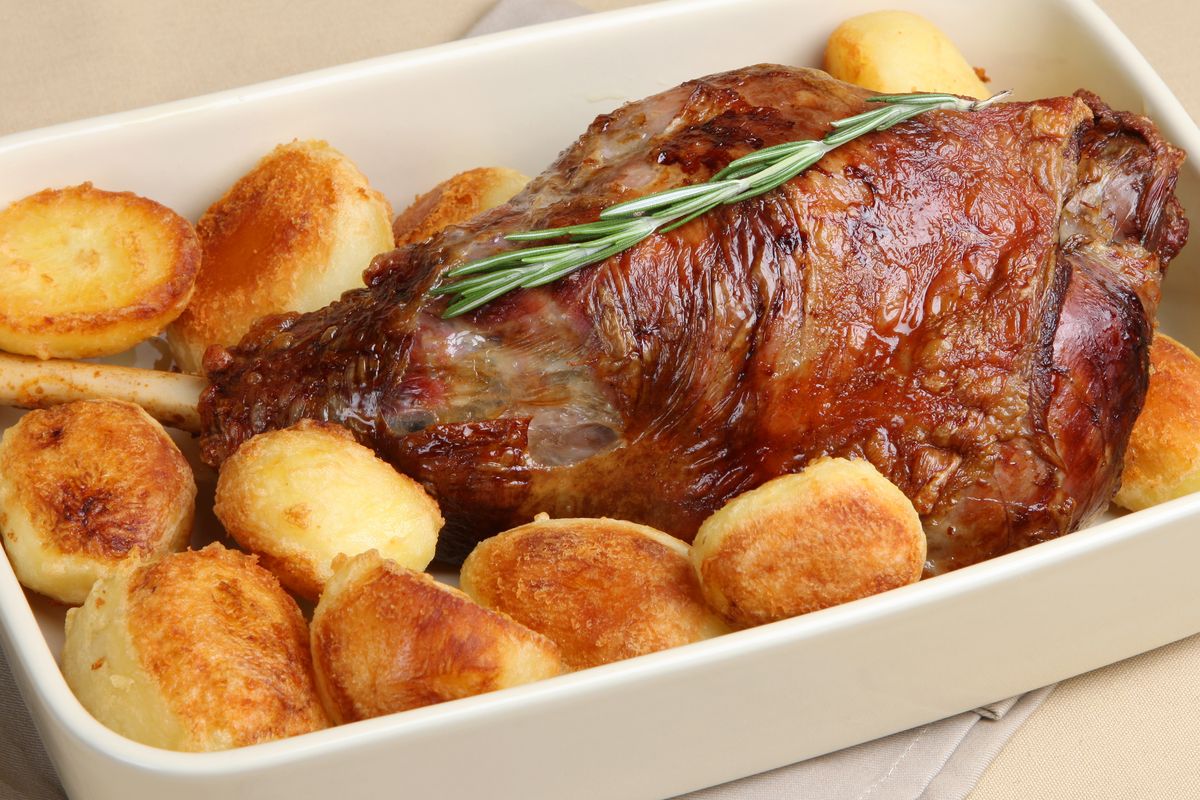 Fried cod with batter Baked lamb with Lecce-style potatoes
TIPICAL DESSERTS
Pettole
Delicious balls of leavened dough fried, salted or sprinkled with honey.
Cartellate
Delicious fried desserts consisting of a thin sheet, fried and then dipped in honey and vincotto.
Porcedduzzi
The origin of their name indicates the fact that the semolina dumplings, so small, looked like pigs. Fried and sautéed in honey, their goodness is unique... one leads to another.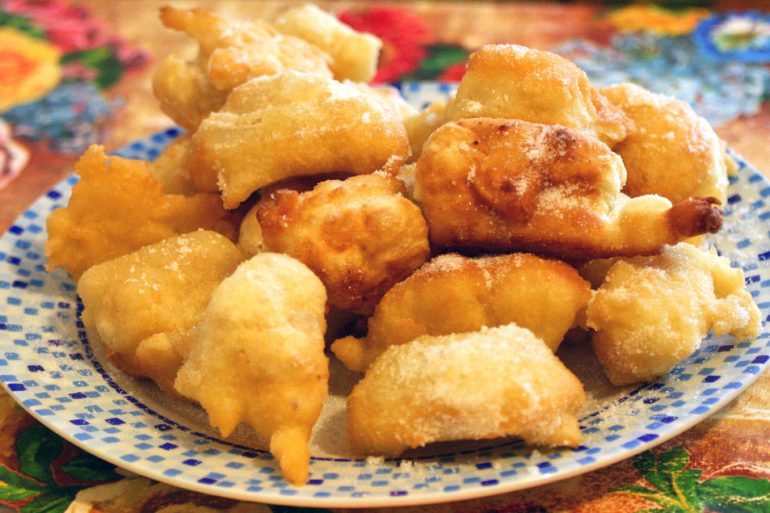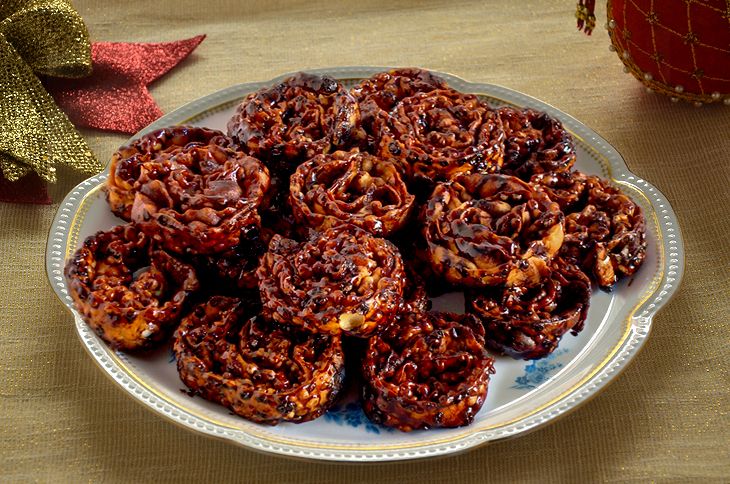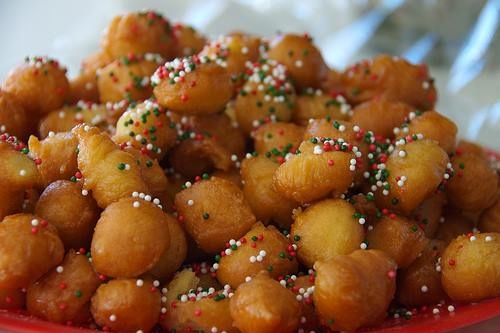 Pettole Cartellate Porcedduzzi
Here ends our virtual tour among the beautiful Apulian streets and on its laden tables.
But be careful: Puglia is still all to discover: every period of the year can offer you an unforgettable holiday, made up of breathtaking landscapes that change color over the months.

Don't forget our super promo: book your 2021 holiday by December 31, 2020 and, upon sending the quote, you will receive a 5% discount.
Trullo Mastro Francesco: for 9 people, trullo with lamia and private pool
Villa Falgheri: for 7 people, with panoramic terrace and private swimming pool
Antica Pietra: for 5 people, wonderful villa with 2 wonderful private pools (large and small)