Apulia is a region of a thousand colors, made of sea, nature, art and culture.
Here stands Tenuta Mastro Francesco, defined one of the most beautiful "Charming locations", in the most popular places in Apulia.
The recognition comes from "In Viaggio", a monthly tourism magazine, which offers its readers a real guide, an authentic glimpse of the Apulian land, with expert advice on where to eat, sleep and buy and the list of museums and monuments to visit.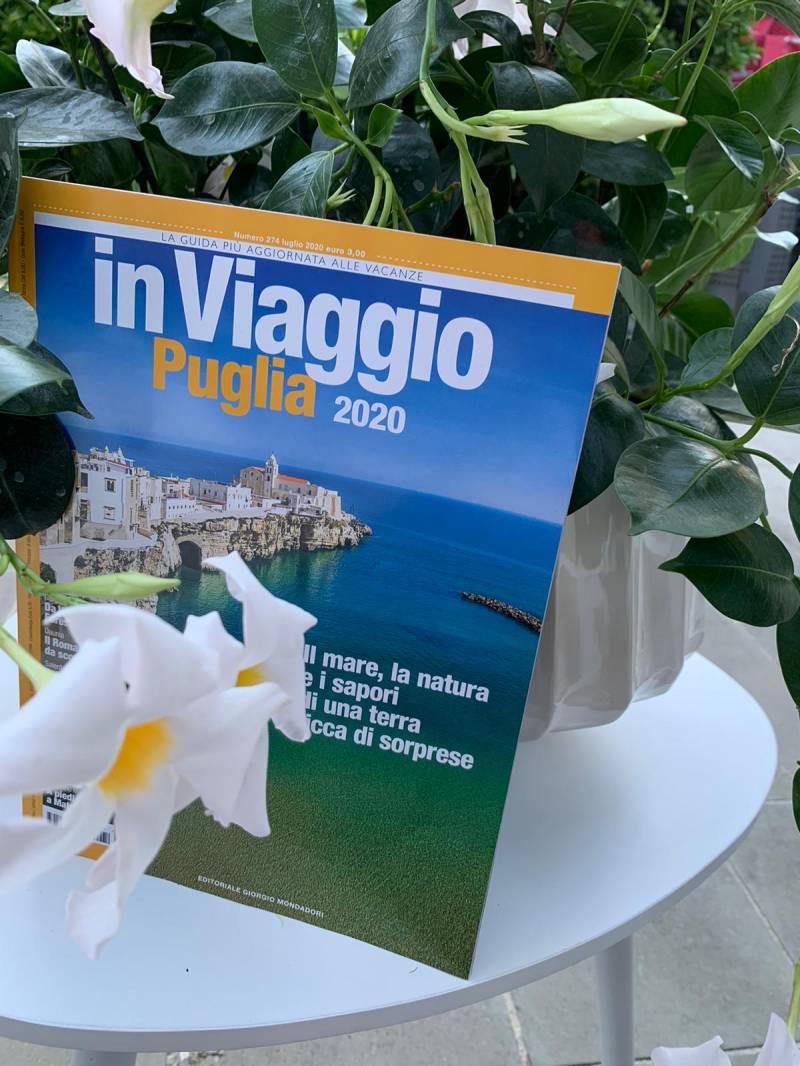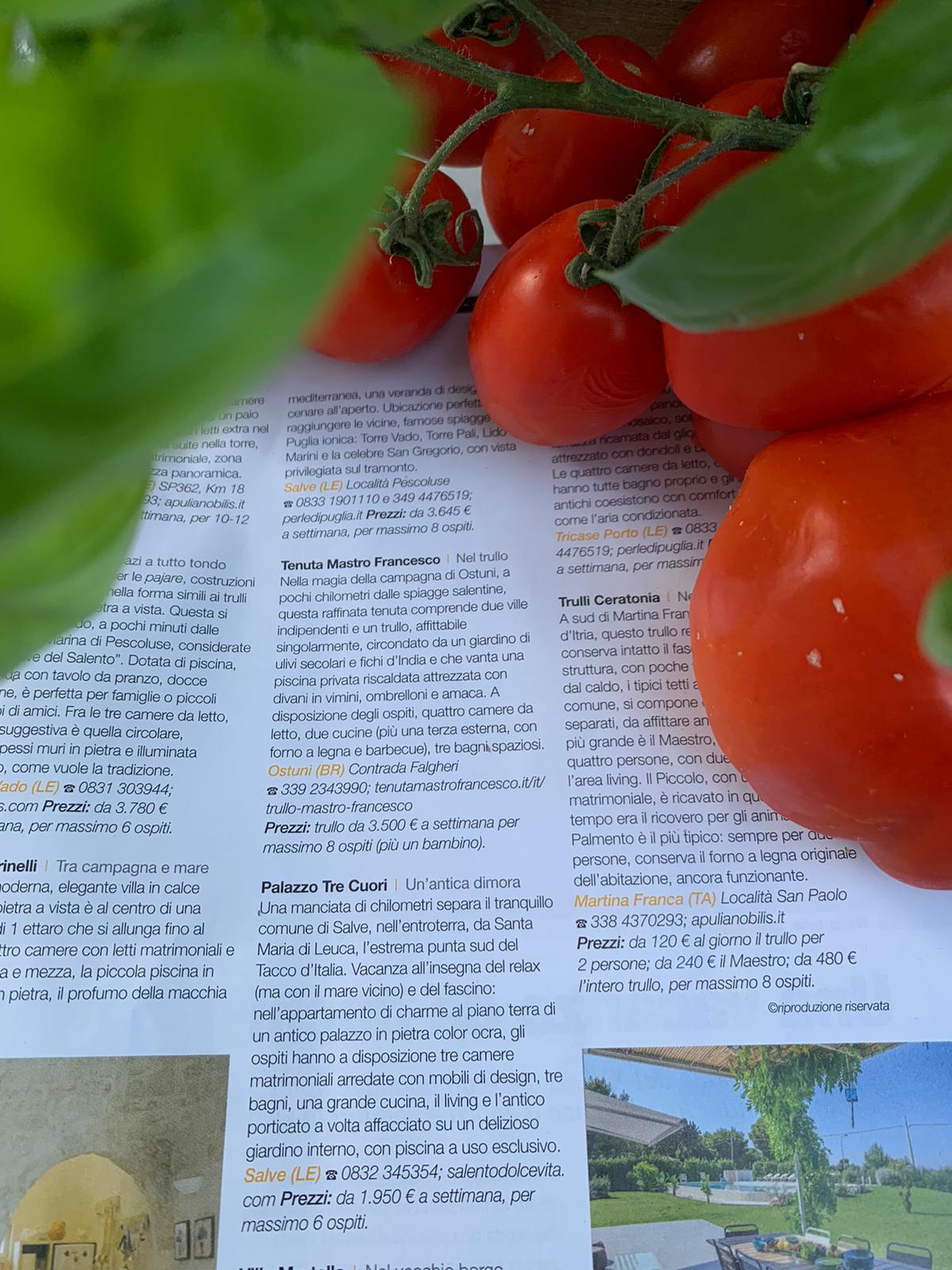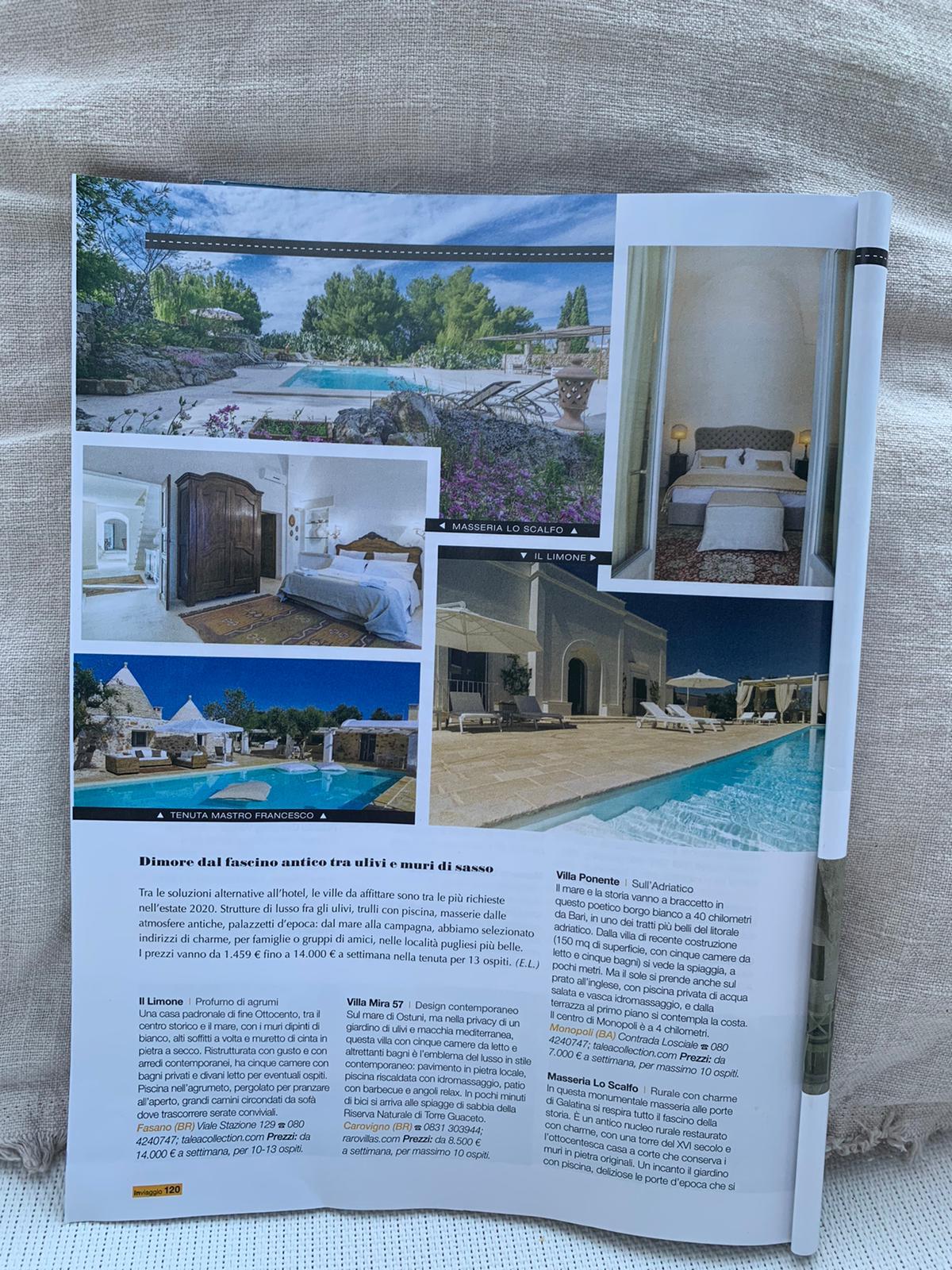 In short, Tenuta Mastro Francesco wins a place among the most desired and chic solutions for summer 2020!
Thanks to its strategic position, it will be easy for guests to reach inhabited centers, large cities, beaches and the sea, or embark on ever-changing and new itineraries for moments of leisure and activity.
If quiet, tranquility and social distancing are all you want instead, Tenuta Mastro Francesco is for you: comfort and relaxation solutions, large outdoor spaces and areas of unspoiled nature, clean air and a wonderful private swimming pool await you for a unforgettable holiday in the company of friends or family.
Our wonderful structures, recognized and rewarded for their beauty and uniqueness, are also waiting for you in September for an absolutely exclusive trip.
Give yourself the pleasure of a trip to the wonderful Salento, check availability now:
Trullo Mastro Francesco: for 9 people, trullo with lamia and private swimming pool
Villa Falgheri: for 7 people, with panoramic terrace and private swimming pool
Antica Pietra: for 5 people, wonderful villa with 2 wonderful private pools (large and small)