A wonderful holiday in early summer in Salento! June is the perfect month to enjoy Apuliaa with mild temperatures and crystal clear sea.


If you have never thought about a holiday in June this is the right time to do it. There are many reasons to visit Apulia in this period: if you've always dreamed of enjoying full deserted beaches and a clear sea, you could take advantage of our magnificent holiday homes to spend moments of pure relaxation.


In addition to the enchanting beaches, you have the opportunity to visit all the wonders that this land hides, from Alberobello to the villages near Ostuni, up to the protected nature reserve Torre Guaceto. The summer nights are at the beginning, the locals host the first tourists and the events follow each other with a sweet trepidation. The Puglia Experience of the first glimpse of summer is one of the best possible, try it!


Book for June and come and discover our wonderful facilities!






Trullo Mastro Francesco is a wonderful estate consisting of a Trullo and a Lamia. Located in Ostuni, a few minutes from the most beautiful beaches of Salento, immersed in the calm, barren nature of Apulia, Trullo Mastro Francesco is a place where tradition and comfort meet. You will experience the magical experience of staying in a Trullo with all the comforts needed for an exclusive holiday. It can accommodate 8 + 1 people, for a total of 9 beds, distributed in 4 beautiful rooms with 3 bathrooms equipped with a large shower.
For those wishing to enjoy a holiday in company, immersed in relaxation, the right choice is Trullo Mastro Francesco.
Other additional services that will make your stay a real wonder are the heated swimming pool for private and exclusive use of guests, Wi-Fi internet, private parking and an outdoor kitchen with barbecue, wood oven, dining area and lounge.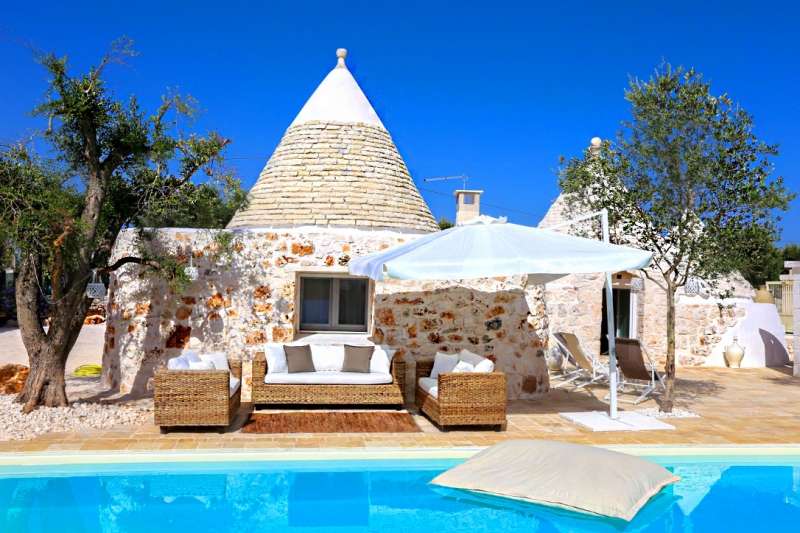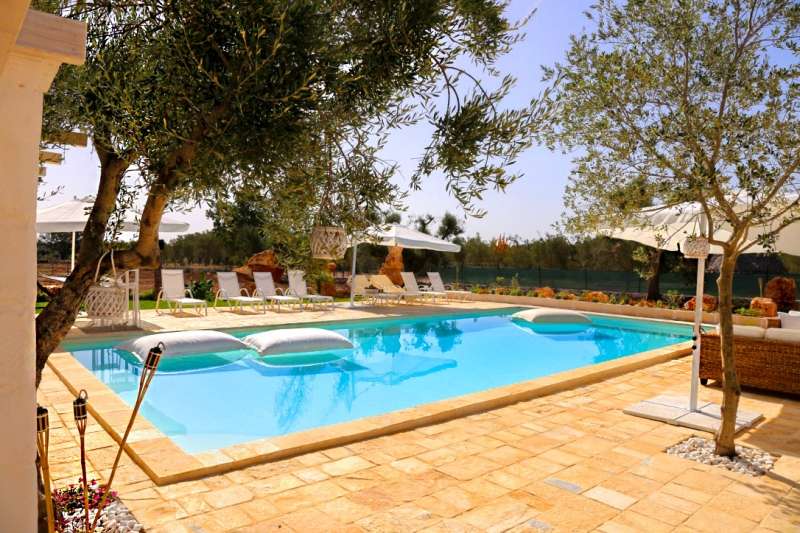 Villa Falgheri is a magnificent villa located in Ostuni, just minutes from the most beautiful beaches of Salento and immersed in the peace of the barren countryside. Equipped with all the comforts to enjoy an exclusive holiday in a wonderful place.
Equipped with 6 +1 beds distributed over 3 rooms with as many bathrooms. For a holiday with family or friends, there is nothing better than to immerse yourself in the relaxation of this beautiful villa.
For the exclusive use of guests there is a beautiful private pool, Wi-fi internet, private parking and a panoramic terrace that will allow you to admire the magnificent sunsets that only Puglia can offer. In the outdoor area there is the barbecue area to enjoy the magnificent outdoor lunches.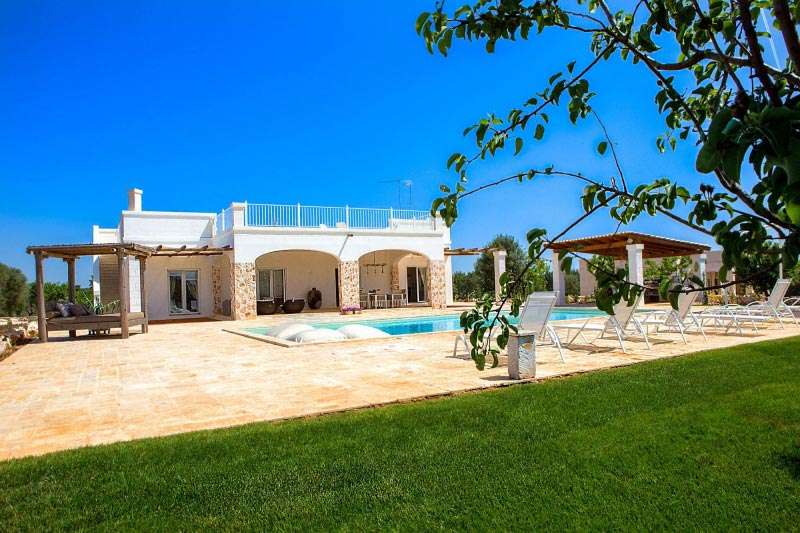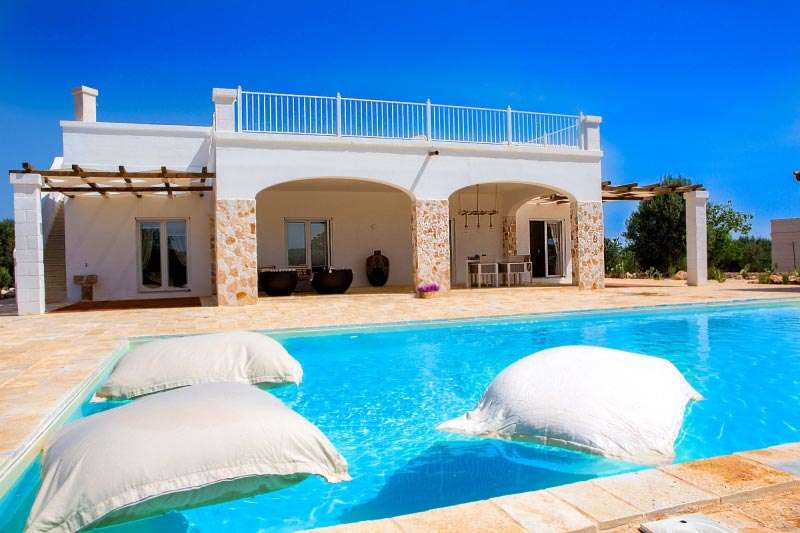 Antica Pietra is a hospitable and luxurious villa just a few kilometers from the white city of Ostuni, immersed in the suggestive landscape of the Apulian countryside. Equipped with all the amenities to enjoy an exclusive holiday in the company of those more am.
Equipped with 4 + 1 beds, it is ideal for relaxing with family or friends. Guests have a wonderful private pool and a heated outdoor whirlpool, ideal for enjoying a well-deserved relaxation in June.
Complete with equipped kitchen, outdoor dining area, barbecue and Wi-Fi.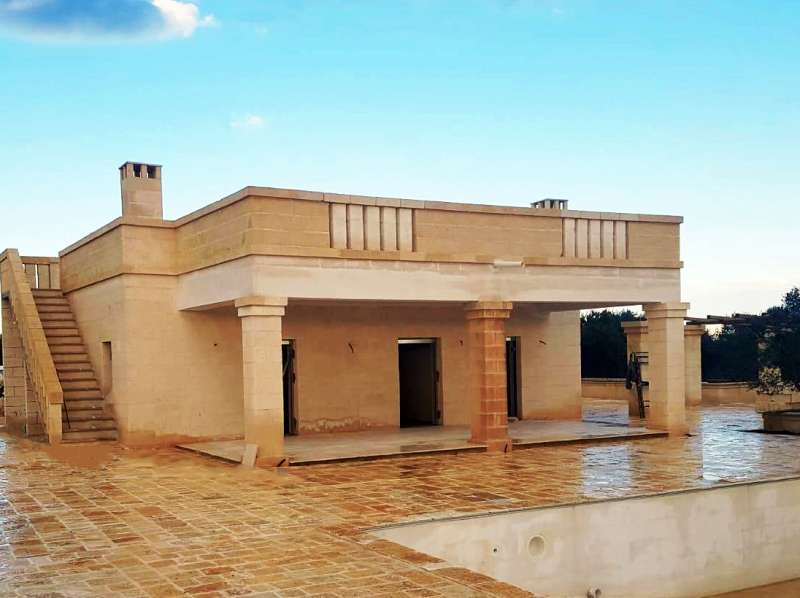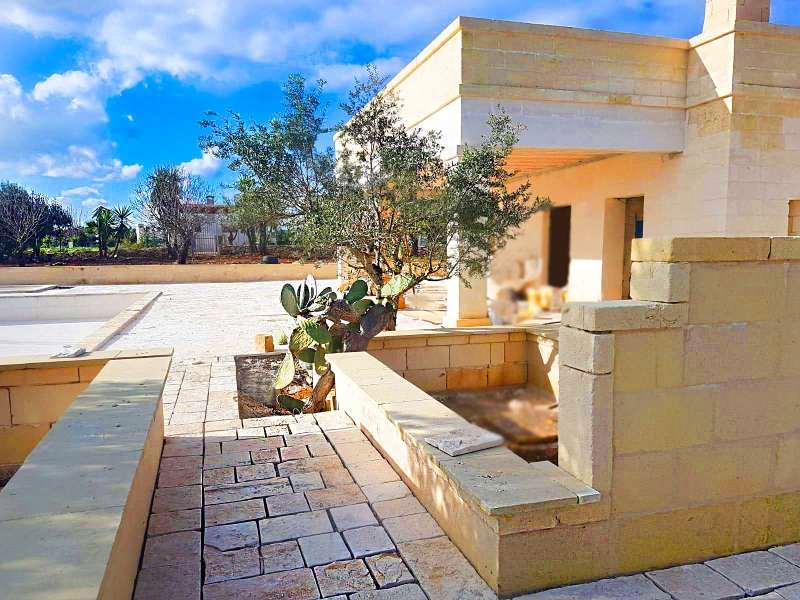 Check the availability of all our holiday homes, do not waste time and hurry to book your wonderful holiday in June in this beautiful and magical land that is Puglia.