Polignano a Mare is one of those villages to visit at least once in life. Already just looking at the photographs of the place you want to leave to discover this magnificent place. Through all the social channels of today, many will have already seen the magnificent Lama Monachile, almost symbol of Polignano a Mare. Two walls overlooking the sea and a small inlet in the middle.

This natural miracle hosts one of the most suggestive and visited beaches of Apulia, if not of the whole of Italy. Every summer is a destination for hundreds and hundreds of tourists.

The cove is located at the end of the Via Traiana, of ancient Roman origin, which connected Rome to Brindisi. Before the beach, there is the 15-meter-high Bourbon bridge above it, offering a wonderful view from the top.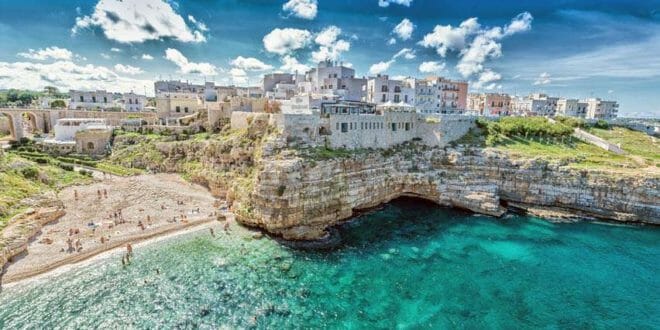 Another unique and wonderful place characterizes Polignano, is Grotta Palazzese. This cave can not be visited even if it constitutes something truly beautiful.

Today, in fact, the cave houses a very famous and very expensive restaurant. The luxury restaurant is one of the 25 most beautiful in the world. It goes without saying that the suggestive location alone is already worth the price of the ticket.

The particularity of the place, in addition to being inside the rock overlooking the sea, is that it is not visible anywhere in the country. So, unless you decide to dine inside, spending enough, you'll have to be content to see it in photography. The experience falls absolutely in things to do in Polignano, of course for those who can afford to make it back into the budget.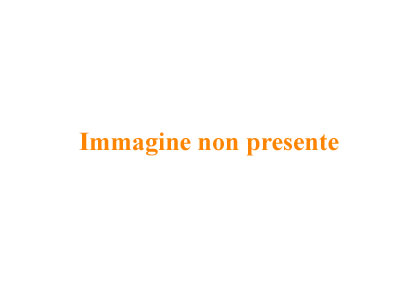 Moreover, the coast around Polignano a Mare is full of sea caves, more than 70, originating from the erosion of the sea and the wind. You can visit with a boat ride, lasting about two hours, and I hardly believe that you can give up such an experience.


Going to the central area of ​​the city, the small historical center steals the scene and is the master. The area can be reached by passing under a marquisale arch called Arco della Porta. A unique experience is also that of wandering through all the small streets of the country, where you can still hear the echo of different cultures such as the Arab, Byzantine, Spanish and Norman. A mix of decorative styles, colors and scents that make Polignano a Mare a perfect place to get lost.






Do not miss the opportunity to visit Alberobello and the villages near Ostuni.

Enjoy your trip and book a stay in our beautiful land! Check the availability of our exclusive Tenuta Trullo Mastro Francesco, for 8 + 1 persons with heated outdoor pool and private garden, of the wonderful Villa Falgheri, for 6 + 1 people with swimming pool and private garden, and Antica Pietra ideal for 4 + 1 people with 2 wonderful private pools (large and small), to experience a magical holiday in the renowned Apulian land.